4 generations of winegrowers
The history of our estate begins in 1890 when Gaston Henriet, my great-grandfather, decided to keep part of the harvest (which he then sold to large houses) in order to try the wine-making adventure.
His son Robert Henriet took over in 1830 and kept ont working. Driven by the enthusiasm for Champagne de Vignerons, he developed his clientele through fairs in Paris, Lille and Lyon.
In 1962 Daniel Henriet, grandson of the founder, was 16 years old when he decided to take over and study wine before joining his brothers on the family estate. A few years later he met Mademoiselle Micheline Bazin, daughter of winegrowers from Villers-Marmery whom he married in 1968. The union of their two families gave birth to Champagne Henriet-Bazin … I would not arrive until a few years later.
After spending my childhood in my father's boots, I joined the house in 1991 and decided to keep all of my harvest for vinification.
3 years later, I am lucky to be able to buy 1.75 hectares of Meunier from Faverolles and Coëmy in order to expand my range of grape varieties.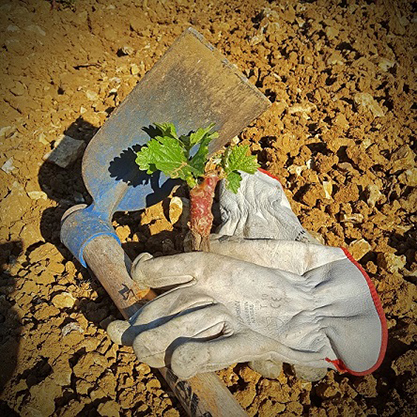 Loving wine as much as nature Nicolas and I decided in the early 2000s to go beyond the principles of Viticulture Raisonnée established by my father. Our wish is to consider nature as a partner, a member of our family.
Today, our working methods therefore stem from a simple philosophy, from a way of doing things that is close to our heart and that can be summed up in one word: Respect.
Respect for nature, the land, the vines, our wines and our customers Respect is knowing how to listen. And for over 15 years now, we have been listening to the whispers of nature and have come to understand it better. Abandonment of weedkillers, respect for insects, grassing of our vines, sowing of plants to replace fertilizers, work in harmony with the lunar cycles … This care of the earth has totally reset the life cycle in our plots, and our vines have benefited of these changes. The soil, made more alive, light and rich in oxygen, has profoundly transformed the habits of our roots. They can now descend much deeper which has changed their hydration and diet. Over time, these changes have obviously changed the taste of our grapes, and therefore that of our wines.
Today we carry out precise plot-based vinification, so that the wine from each "lieu-dit" can tell the whole story of the land that bears it.
Let the wine tell its own story
Let the wine tell its own story. This respect for nature implemented in the vines allows the terroir to express itself, so that each tiny change in soil, exposure or altitude, to name a few, can reveal major changes in our wines.
Our wish is to allow you to feel these connections with the soils, to perceive the vibrations of the rock and to appreciate the maturity of the exposure. For this, we let the wine take its time.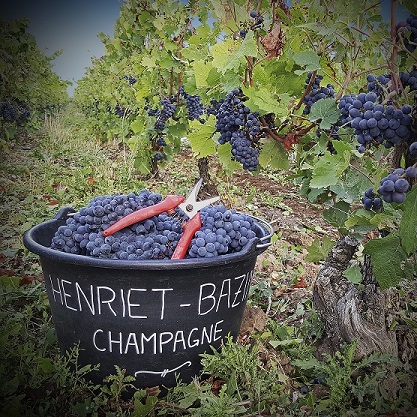 During pressing, the juices reach the winery by gravity, without pumping. They will wait 24 hours in their settling tank so that gravity does its job again, allowing the solid particles to settle quietly at the bottom of the tank, without filtration.
After alcoholic fermentation, our wines will spend 9 months on their lees, in enamelled vats. They will then be tasted by Marie-Noëlle who will give birth to her cuvées.
4 villages, 2 Grands Crus, 1 Premier Cru, 3 grape varieties and 36 plots exposed in all directions, at different altitudes, on a vast range of soils and subsoils, offer us a mosaic of clear wines with a singular character.
Our desire is to let the terroirs express themselves in your glass. Pinot Noir, Chardonnay or Meunier, single varietals, vintages or blends with our reserve wines kept in Solera since 1968 … Our range of Champagne is composed like a taste odyssey so that you can explore our house through of a wide range of Champagnes, the dosage of which is studied to let the wine express itself.
Once bottled, our blends will age for a minimum of 3 more years on the lees, and my vintages will benefit from more than 6 years to improve in our cellars.